Services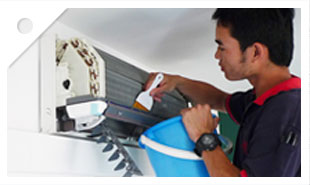 Servicing & Cleaning
KhE Air-Conditioning Services provides air-con servicing for residential, commercial and industrial sectors. We recognize that clean fresh air is essential for healthy living. Moreover, an air-conditioner loses 5% of its efficiency every year of its operation. With regular servicing, the efficiency can be maintained up to 95% of its original efficiency.A higher efficiency means better cooling, lower electricity bills, and avoiding the cost of future repair. Servicing and cleaning of air-conditioners can be classified into 2 types, normal servicing and chemical overhaul of units. Feel free to call us for advice!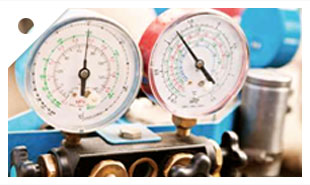 Maintenance Contracts
As Singapore progresses, the standard of living of Singaporeans has improved significantly. Air-conditioning is now part of our everyday hectic life. Why bother with small issues like keeping track of your air-conditioner's maintenance schedule? Let our friendly staff do the work! Let them remind you through SMS or phone calls when your servicing is due. You get to enjoy up to 15% of your servicing costs and benefits of being our contract customers!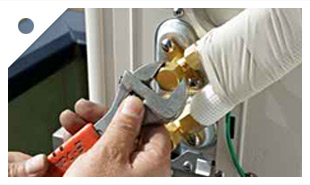 Repair & Parts
Air-Conditioners of different brands and models require different type of handling and diagnosis. Being one of the pioneer air-conditioning companies in Singapore,Our staff is well trained and equipped with knowledge and experience in troubleshooting and diagnosis of problems for your air-conditioning systems. Therefore, your air-conditioner is safe in the hand of our professional staff.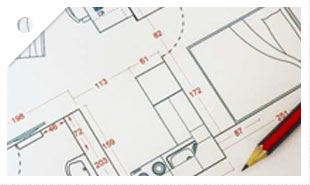 Installation & Planning
Experience of our staff and communication with our clients is the utmost importance of installation air-conditioning systems.Ever heard your friends and relatives complaining about bulky Trunking / gas pipes running across their houses too visibly? We listen to our clients and will recommend the best way to install them without compromising elegance and tidiness of their houses.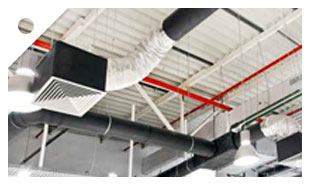 Commercial HVAC
Over the years as KhE Air-conditioning Service's progress and expand, we have been constantly upgrading ourselves. We have gained experience in fabricating and installing ductworks for shopping malls,Installing and servicing of commercial HVAC units as well. Do call us for a quote, be it installation, servicing or troubleshooting.